(CNN)[Breaking news update at 6:50 p.m. ET]
Stephen Paddock "never said anything to me or took any action that I was aware of, that I understood in any way to be a warning that something horrible like this was going to happen," Marilou Danley said in a statement read by her attorney.
[Breaking news update at 6:39 p.m. ET]
Marilou Danley said Stephen Paddock bought her a cheap ticket to see her family in the Philippines a little more than two weeks ago and then wired her money, she said in a statement read by her attorney.
Paddock said the money was for her to buy a house for her and her family, Danley said, according to her attorney, Matt Lombard.
"I was grateful, but honestly, I was worried that first, the unexpected trip home, and then the money, was a way of breaking up with me," she said in the statement.
[Breaking news update at 6:25 p.m. ET]
"It never occurred to me in any way whatsoever that he was planning violence against anyone," Marilou Danley, the live-in girlfriend of Las Vegas shooter Stephen Paddock, said in a statement read by her attorney.
[Previous story, published at 6:09 p.m. ET]
Almost three days after the deadliest mass shooting in modern American history, investigators appear no closer to answering the question: Why?
Why did Stephen Paddock, a 64-year-old retired accountant, fire from his 32nd-floor hotel window into a crowd of 22,000 concertgoers in the heart of Las Vegas?
Why did he continue firing with an arsenal of weapons for nine to 11 minutes, leaving at least 58 people dead and more than 500 with gunshot wounds or stampede injuries?
At this point, Paddock's motive and aims remain a mystery to investigators. FBI Deputy Director Andrew McCabe told CNBC on Wednesday that the lack of a clear motive was a "surprise" in this mass shooting.
"This one is somewhat different than many of the ones we've dealt with in the past, because we don't have any immediately accessible thumbprints that would indicate the shooter's ideology or motivation, or really what compelled him to get there," McCabe said.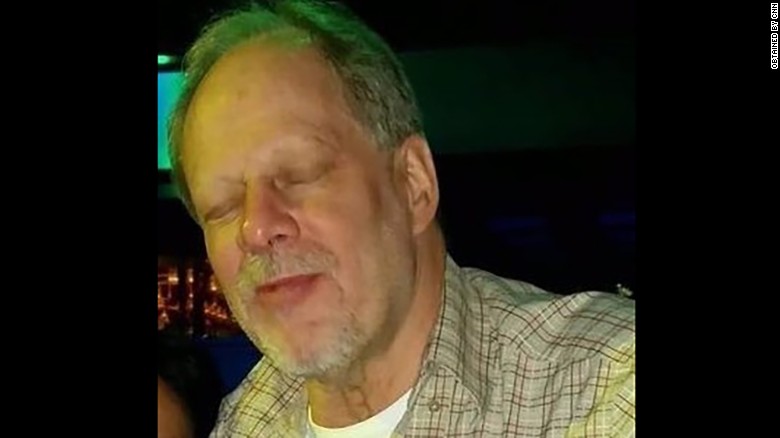 Police believe Paddock acted alone when he sprayed gunfire on the crowd at the Route 91 Harvest festival.
McCabe told CNN that the FBI was going through Paddock's communications, financial records, associates and video surveillance — anything to try to piece together the puzzle of his motive.
"We will look at every one of those lanes, pull every possible thread," he said.
Authorities are hoping to find answers when Paddock's girlfriend, Marilou Danley, is questioned on Wednesday. She was out of the country during the shooting and returned to the United States on Tuesday night from the Philippines.
Clark County Sheriff Joseph Lombardo told reporters Wednesday just after 9 a.m. local time that Danley would be questioned in the next half hour at the FBI's Los Angeles field office.
Read the Rest at CNN