2012: Beginning with The Liberator, an entirely 3D printable pistol, we at Defense Distributed have proved gun control to be irrelevant in the 21st century.
The Ghost Gunner project began as a means to fund a meaningful fight to enshrine and expand the second amendment though the courts. Five years later, in its second iteration, we have shipped thousands of these machines and would like to share what the GG2 can do for you.
Complete 80% AR-15, AR-.308, P80 and 1911 frames/lowers

Pre-Programed with Step-by-step instructions

Aftermarket engraving programs designed specifically for use with the GG2

Completely programmable personal CNC, grbl.

Enjoy a growing Library of firearms you can build at home
The Ghost gunner 2 leverages technology to complete these lowers for you in 2.5 hours or less, no prior cnc knowledge is needed. The user is instructed in the fixturing of the desired lower, before the ghost gunner 2 utilizes a 5v current to index or zero with the lower. Your included DDCut software will take over and complete the lower.
the use of 80% lowers allows uses to purchase lowers in a state of in operability, the majority of the complex machining is already completed. this is an unregulated hunk of metal that can be shipped to your door allowing you to complete and customize to your wants and needs.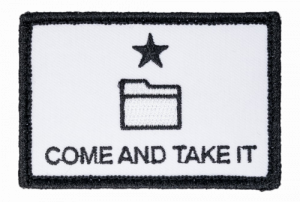 PLEASE NOTE: Ghost Gunner machines, lowers, frames, and other hardware and equipment are not currently available to persons outside the United States and they are not available to residents of and persons in the State of New Jersey, which criminalizes possession of unregistered assault weapons. THIS PRODUCT IS ILLEGAL IN THE STATE OF NEW JERSEY. THE PURCHASE OF "GHOST GUNS" OR "GHOST GUN" PARTS  FOR ASSEMBLY IS UNLAWFUL IN NEW JERSEY. THIS EMAIL IS NOT INTENDED AND SHOULD NOT BE CONSTRUED AS AN ADVERTISEMENT OR OFFER FOR SALE OF "GHOST GUNS" AND "GHOST GUN" PARTS TO NEW JERSEY RESIDENTS OR ANY PERSON IN NEW JERSEY.