Flight delays throughout Europe after computer glitch
restricts London airspace – live updates
Follow rolling coverage of events as they unfold at Heathrow and other airports across the capital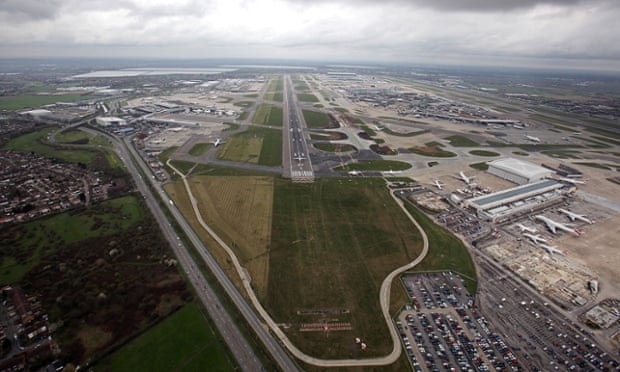 Airports in and around London are slowly clearing their backlog of flights:
Heathrow has said flights are now departing and arriving, but urged people to check their flight status before travelling to the airport.
London Luton Airport said: "Flights now resuming but please expect residual delays."
Bristol Airport said: "Flights have resumed after earlier UK Air Traffic Control problems, though there may be delays. If you're flying, please check in as normal."
Flights are also now departing Gatwick.
My colleague Samuel Gibbs explains why a computer glitch at air traffic control firm Nats might affect London flights:
Nats handles the flights of planes over Britain and in particularly London, the UK's busiest airspace. When running at full capacity, the computer systems of Nats allow planes to fly close together in and guides them into alignment with the runways of airports. At that point the planes are handed over to the air traffic controllers of the individual airport, be that Heathrow or Gatwick for final approach and landing

When the technical issue reduced the Nats computer system capacity at Swanwick, it affected the ability of Nats to handle aircraft in such tight flying patterns. That caused the delays, where planes where directed to wait before taking off or be held in holding patterns above airports or in other originating countries.
Flights are now able to leave Gatwick airport:
The technical issue might have been fixed, but the travel disruption will be felt for hours to come.
Manchester airport is warning passengers to expect delays – and people sat in terminals across Europe are tweeting about the chaos:
Shortly after posting this tweet, this Twitter user said that he and fellow passengers were told to get off the plane and check in again: