Do you recognize the hero in this picture?
Police are trying to track down the man who pulled a driver from an SUV as it teetered on the edge of an Idaho cliff.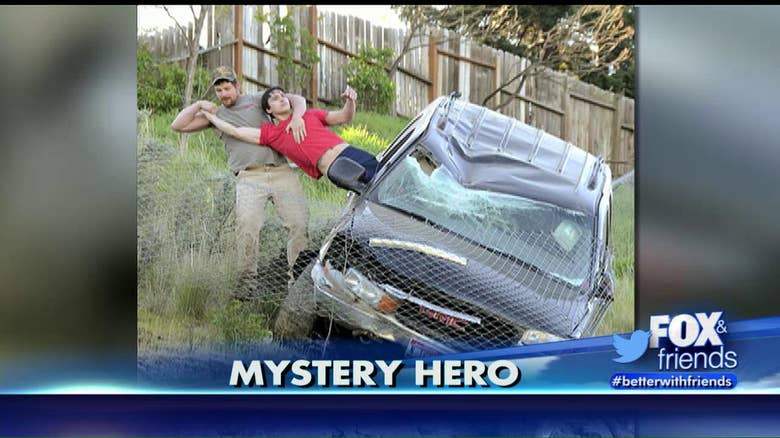 ---
Authorities say the unidentified man rushed in to save 23-year-old Mathew Sitko after the crash. But when police and paramedics arrived, the hero said that he had to go and left without telling them his name.
Oregon Live reported:
Witnesses told police Sitko was allegedly driving fast and erratically, and almost struck a motorist as his Yukon sped south on Mayfair Drive, a residential street that makes a loop above and east of Bryden Canyon.

The dark-colored SUV gradually veered off the street's right side and plowed through shrubbery in a yard before striking a cottonwood tree that catapulted over the edge of the canyon onto Bryden Canyon Road — a four-lane thoroughfare that connects Snake River Avenue with the Lewiston Orchards. Road crews were called by a passing motorist to remove the tree.

As the Yukon's front end hung over the canyon's sheer edge, the man appeared, broke the vehicle's passenger-side window with a rock and removed Sitko by dragging him through the opening.
Authorities think Sitko suffered a mental episode before crashing. He is still recovering from minor injuries.