Let's hope this dumbass' 72 virgins are seriously peeved gay men who were thrown off of a building in the Middle East. The ISIS Bomb Proposal Unit must have a serious turnover rate.
(H/T: The LADbible)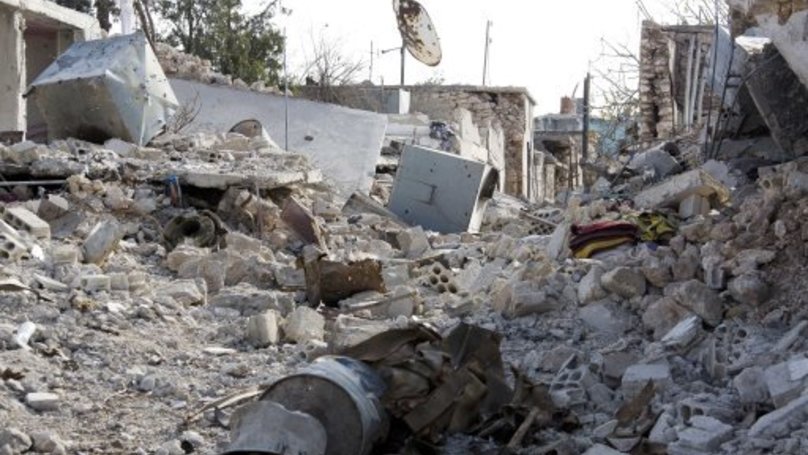 It's one of the most dangerous things to do in the world – and it doesn't have a long life expectancy, but unfortunately that doesn't stop terrorists from blowing things up.
That's why it's unsurprising to learn that one of Islamic State's top terrorists has killed himself and another militant in an attempted explosion gone wrong.
In the town of Shirat in Iraq, an ISIS bomb expert only known as Abu Abdullah tried to plant roadside explosives to hurt civilians but instead triggered the explosives and died in the explosion.
Talk about fast karma – with a hint of irony.
En "bombexpert" inom IS sprängde sig själv och en IS-kamrat till döds när de anlade bomber vid en väg i Shirqat i… https://t.co/7I9SwCFRJD

— Politikfakta (@Politikfakta) February 1, 2017
But this wasn't an accident by a rookie, Abu Abdullah was actively involved in ISIS bombings and booby trappings across all of Iraq. According to Iraqi News Abu Abdullah was a second-tier ISIS leader – which is very high up in the terrorist group. He is thought to be responsible for the masterminding of the booby trapping of the city of Mosul.
In other words, a pretty nasty piece of work.
It isn't the first time that a Taliban bomb maker has killed himself by accident. In December, an explosive maker killed himself and his four sons in north Afghanistan.
Kamal Khan, believed to be the Taliban's most experienced maker of roadside bombs, killed himself by accident in the northern part of the Sar-i-Pul province of Afghanistan, while making explosive devices in his home.
Iraqi special forces have pushed ISIS out of the eastern half of Mosul – the terrorist group's last stronghold in the country.