One woman patronized a Buffalo Wild Wings outlet back in Tacoma, Washington for some beer. Her orders were a bottle of Corona and a bottle of Blue Moon. The server, Brian Avey, advised her to buy 1 bottle only. The woman explained that she wanted the bottle of Corona beer to honor her fallen soldier brother who passed away on the Iranian battlefield. Avey informed his manager and brought her the bill, saying that the Corona is on the house.
The woman was left extremely touched by the gesture, and decided to express her gratitude by writing something on the receipt. Avey could not bear to throw the bottle away after the woman left, so he kept it on top of the cooler next to the American flag.
Check out the images below: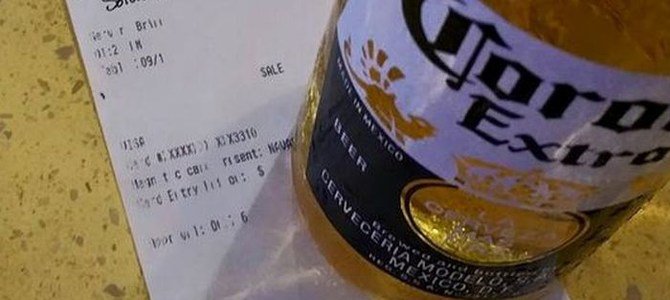 A heartfelt thanks sure goes a long way!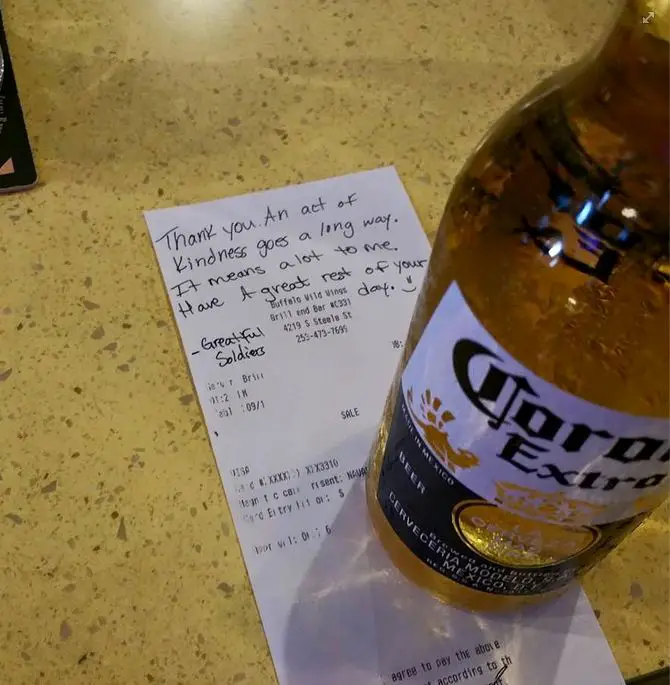 Remember folks – be kind!