Some announcements people make are a big deal. Like when you get engaged or when you get pregnant. The announcements themselves can take on many forms. These days, it is popular to just post your announcement on social media (many people get the news from social media).
You can learn so much by following people on Facebook, Instagram, and Twitter! You can also learn too much all at once! Miranda Levy was thrilled to announce on Facebook that she was going to be the future "Mrs. Kelly!"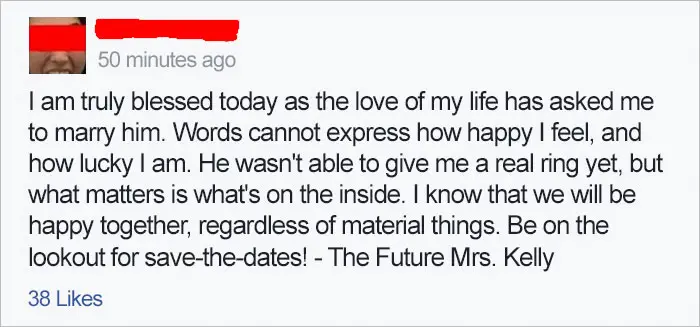 She and her fiancé posed for a picture that featured the all-important ring! The only thing the couple forgot to do was to make sure that the foreground was clear of any distracting objects, like maybe the box from pregnancy tests.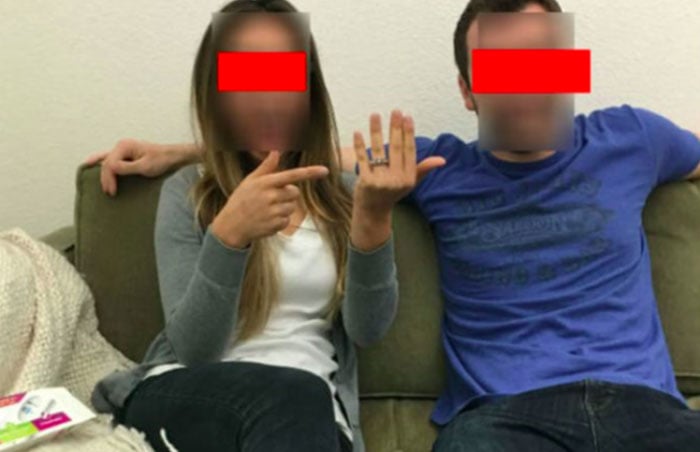 So, when the picture hit Facebook, some of the people were thrilled at the announcement, other people seemed drawn to that open box in the foreground. There was a little confusion, and then Miranda realized that the box was clearly visible in the photo.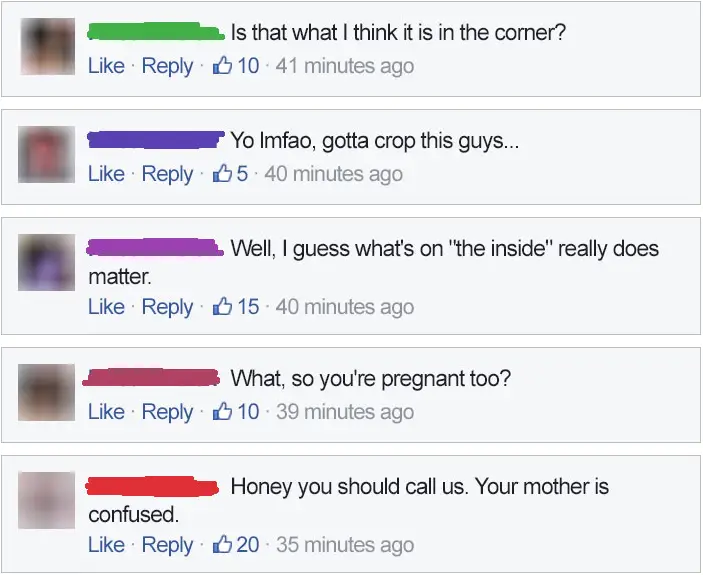 How awkward! My favorite comment was the one that seemed to have come from Miranda's dad that read "Honey you should call us. Your mother is confused."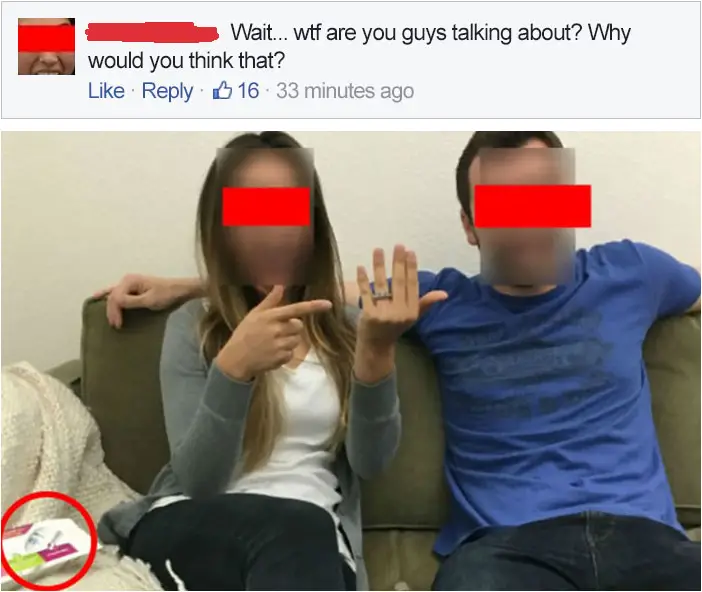 Seems pretty cut and dry to me – Miranda is getting married and she is also expecting a baby! The open box may have spoiled the fun of the engagement announcement, but at least the cat is out of the bag, and they don't have to announce the pregnancy!